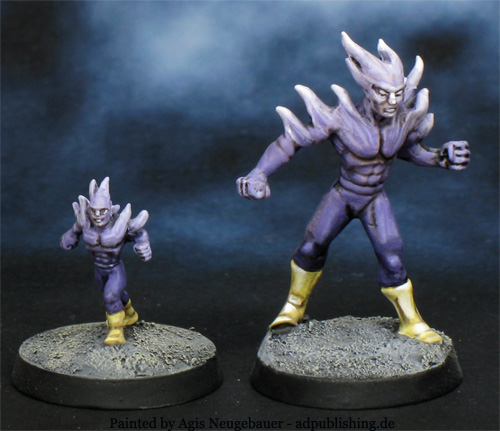 Dr. Halflife - Dr. Halflife is the team's science expert, but in battle his touch can mean death!
A seething cauldron of atomic energy, Halflife possesses an energy aura that exudes extreme heat and dangerous radiation.
Although he does not take to battle as readily as others on his team, he is always willing to put his deadly body in harm's way to aid a comrade.