Hellboy
Mantic Boardgame KS brought us a lot of very nice Hellboy minis. The pic below shows the Mantic frog minis and Hellboy from the Monolith metal range.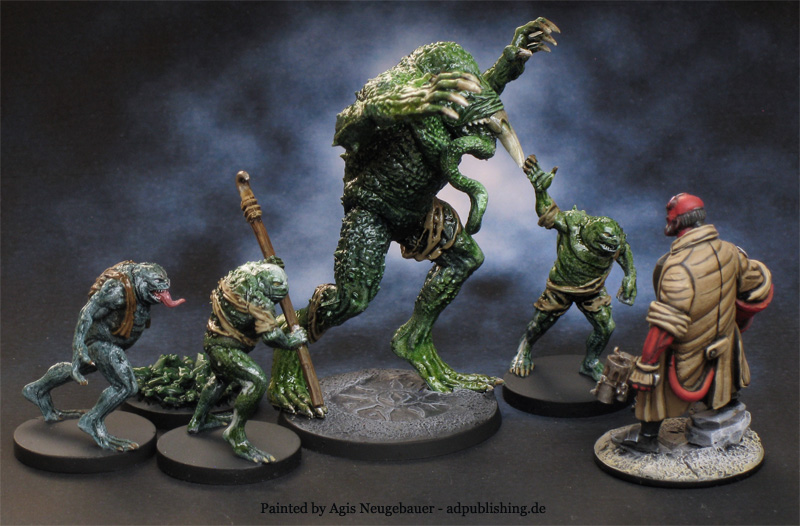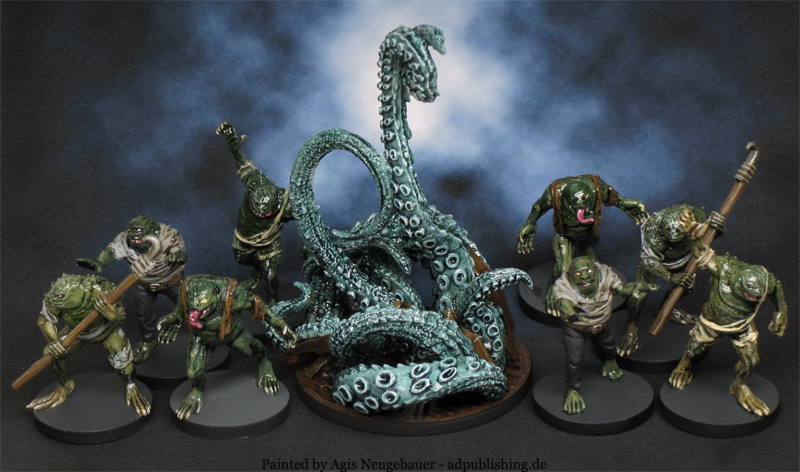 The tentacles of Sadu Hem from "Seed of Destruction" and more frogs.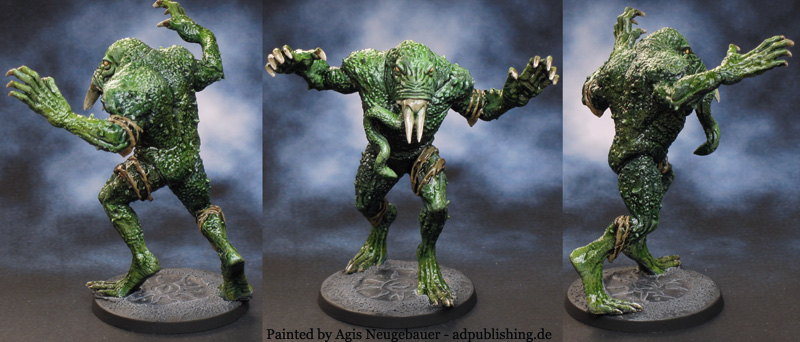 The Frog Monster from "Seed of Destruction", one of my all time favourite Hellboy boss enemies.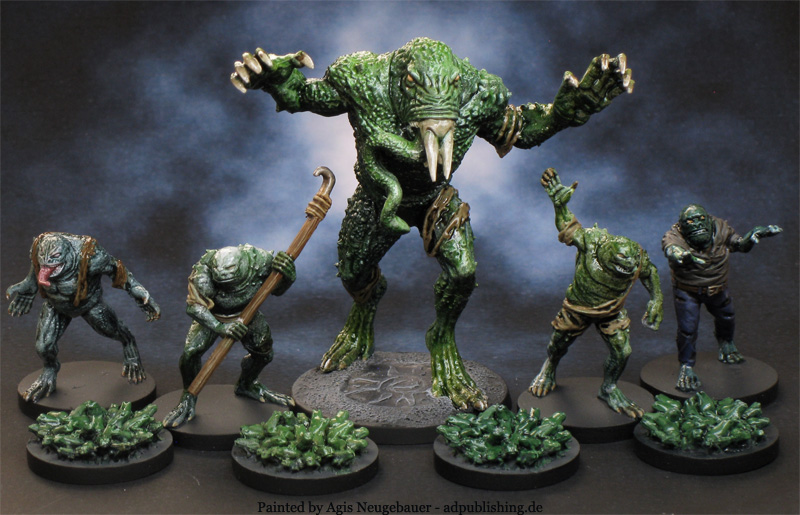 The whole Frog Monster group. I am very happy with these minis. Some mold lines had to be removed, and some bases are warped, otherwise all fine. Since these minis are just the enemy cannon fodder for the BPRD, I used some serious speed painting, just bases colours and washes plus one or two dry brushes. After that some glossy varnish for the frog skin and - done!
The bases are ultra simple dark grey, similar to Mignolas simplistic paint style. ;) Only the base of the Frog monster got some extra care.
The Kickstarter provides some nice 3D game counter that are normally simple card board marker. The Right Hand of Doom token, the Information Gathered and the Insight marker. Some people complained that these are not really standing out, IMO they are great and even better when given a VERY simple paintjob: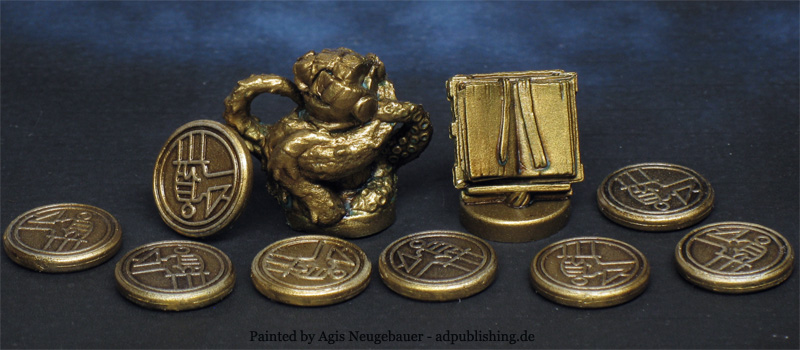 The secret formula is this: Prime the minis black, then gold (GWs Retributor Gold is just fine), apply the gold from above that leaves some darker spots below and creates already some depth. Then give all a brown wash (I used GW Agrax Earthshade). Glossy clear varnish - done! You can see the effect on the Insight marker.
For the real 3D marker I applied a greenish pigment and sealed it with MIG pigment fixer before the varnish. Same technique was used on the 3D busts:
Neat enough for me...

Good old Hellboy from the Monolith range. The Samaritan is a minor conversion (just an old Necromunda Stub Gun).

Good old "Hellbaby" re-paint from the Horrorclix range. The Artizan minis below are for scale comparison.


US Infantry painted by Tom Weiß