It is about time for a dedicated Warcry section.
Warcry – a new skirmish game from the makers of Kill Team and Warhammer Underworlds that allows you to experience the visceral carnage of battle in the Mortal Realms in a whole new way.
This is more than just a skirmish version of Warhammer Age of Sigmar – it's hyper-kinetic, it's tactical and it's very, very bloody, featuring bold new game mechanics.
Warcry is perfect for narrative players looking to forge character-driven campaigns where warbands grow and develop through their own journey. Meanwhile, gamers looking for a close-matched, fast and exciting experience will find a game that fits both their coffee table and coffee break.
In the game, you'll follow the myriad tribes of Chaos – reavers and despoilers from every corner of the realms – as they make their dark pilgrimage to the Varanspire. Warcry explores a never-before-seen side of life (and death!) in the Age of Sigmar. Every model for this game is brand new, reflecting on the dizzying diversity of Chaos on a scale never attempted before and rooted in rich lore that realises the servants of the Dark Gods as deep and varied cultures.
—description from the publisher
I bought the Warcry box right after the release, but somehow did not get into playing it. Then I read some Warhammer AoS novels, dived into Warhammer Underworld and now it is time to tackle Warcry. In addition I stumbled over Ana Polanšćak excellent website Gardens of Hecate.
Gardens of Hecate is a tabletop miniature painting studio that specializes in producing heavily customized gaming and display pieces in a distinctive macabre style. The miniatures are created by Ana Polanšćak of Zagreb, Croatia.
Ana is a miniature artist focused on creating grim, immersive worlds through tabletop miniature projects. This encompasses everything from modelling, sculpting, painting, building scenery and crafting gaming paraphernalia, to writing, game design, graphic design and miniature photography. After fifteen years of painting miniatures as a hobbyist, she is now a full-time brush for hire.
If you wish a unique miniature or warband to be converted, painted and/or sculpted for you, get in touch through the contact form in the Commissions section of the site.
—description from the site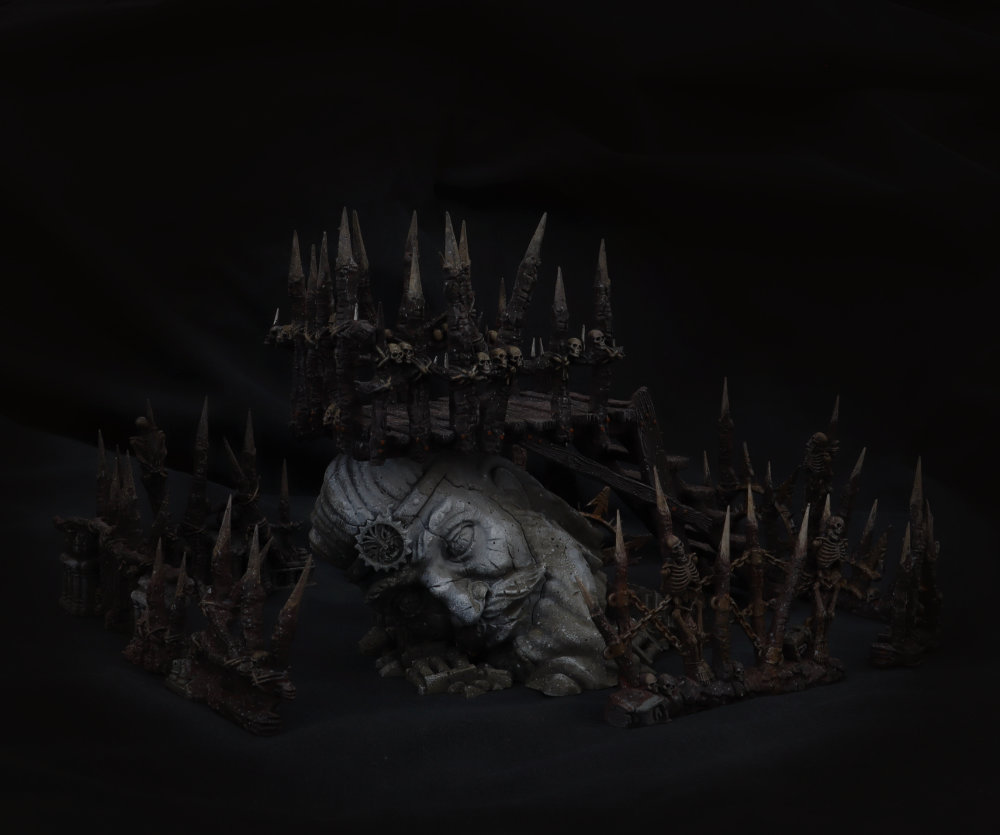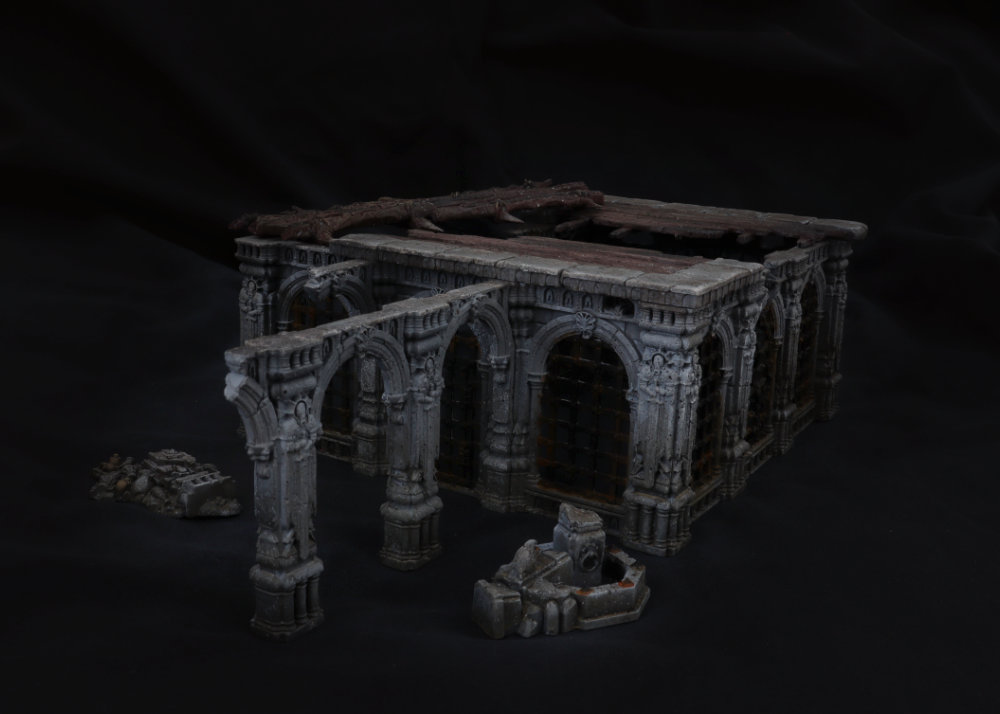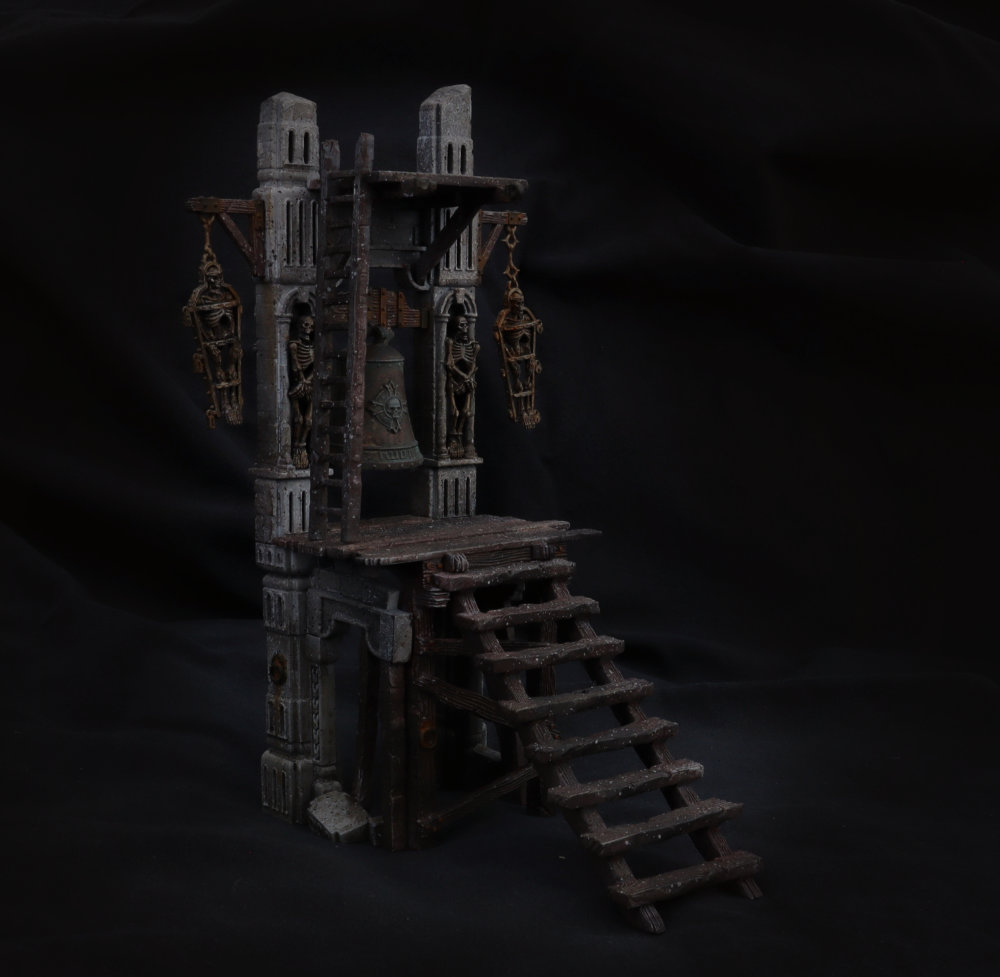 I was totally blown away by her skill and unique way of painting or even creating or converting miniatures. I also liked her dedication to background research, she is not just painting some minis, she really dives into it, a great example is her Blog entry from 02.09.2020 about the Charnel throne kit. She is not only painting the kit in her unique way, no - she dives into the theme, makes the connection to the real bone installation in the Sedlec Ossuary in Kutna Hora, Czech Republic. I really like her approach which is very similar to my way of painting WW II armies or everything else.

So I contacted her and ask her to paint a warband for me. You can see the result below.

After that I needed more and hired her to paint the Warcry scenery and two Nighthaunt warbands for Underworld. Again – this time as expected – I was not disappointed, on the contrary the skill and devotion to the work is just outstanding. Just an example, you get your painted minis VERY carefully packed, the included bill is wax sealed and personal note is handwritten.

I am painting minis myself since the 1980s and have gained some skills on the way, but it is always a pleasure to see some other highly talented work! So if you need something grim, dark and masterly executed contact her!